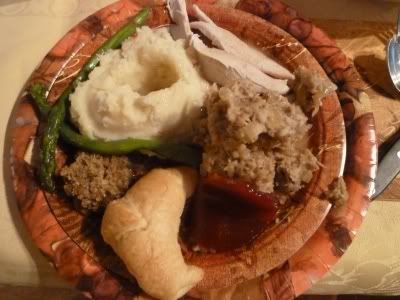 (From Noon Clockwise) Roast Turkey (White Meat), Pepperidge Farm Stuffing A La JAMIE MORONI souped up with Ground Sausage and Caramelized Onions, Cranberry Sauce, Pillsbury Crescent Roll, Homeade Stuffed Mushroom, Asparagus baked with Virgin Olive Oil, Mashed Potatoes Doused in Au Jus Gravy (I must have sprung a leak as it) wound up on the plate and for the first time Ever I didnt have a pool of (GRAVY) inside my mound of taters..
The Loaded Plate at the Moroni Compound and I thank them for having me. an Incredible Dinner produced by JAMIE -Sha-La-LA-NaaNaaNaaNaaaa MORONI, Mama Moroni The BIG "C" on Corn Cobs and Gravy Au Jus, Carol on Bird-Carving and me (your BLOGMaestro) on Mashed Taters and construction of the Pillsbury Crescent Rolls.
Stuffed Mushrooms - Carol De-Stemmed these Mushrooms and diced up the Stempiece after which JAMIE MORONI Re-Stuffed the Mushroom with the diced up Stempiece and a mixture of Breadcrumbs, Spices, Pecorino Romano Grated Cheese and Fresh Onion Drippings.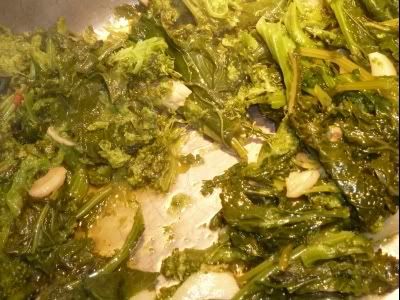 The Broccoli Rabe - Simple Yet as Delicious as a Hydrogen BOMB !!!!
Smashed Garlic and Virgin Olive Oil Do It Right especially when JAMIE MORONI makes it.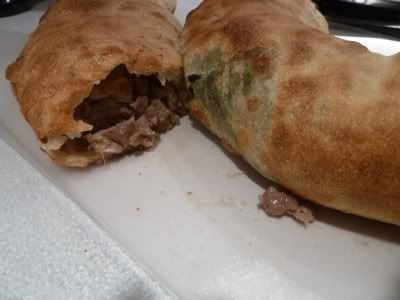 Sausage Bread & Broccoli Rabe/Cheese Bread, JAMIE MORONI Made This.
TO DIE FOR !!!
Pictured is a cross section of the Sausage Bread and a fresh unopened Broccoli Rabe/Cheese Bread,... or was it the other way around. SHUTUP !!! I'M DELIRIOUS !!!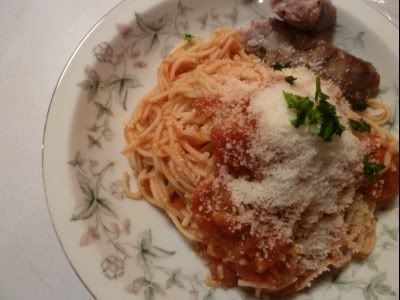 After we prepped some foods for tomorrow's celebration JAMIE MORONI prepared some Angel Hair Pasta and leftover Sausage (from Conchetta's Birthday Party) so all of santa's elves could have dinner just in time for this weeks latest "American Horror Story" episode.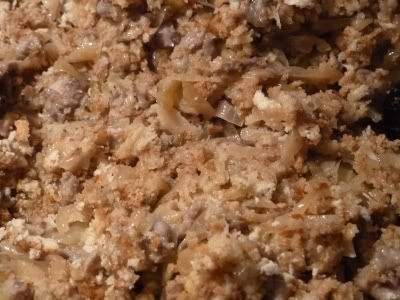 THE STUFFING - if this was the Surface of the Moon I believe that many more trips would have been taken there if they knew it was the surface of JAMIE MORONI's moon.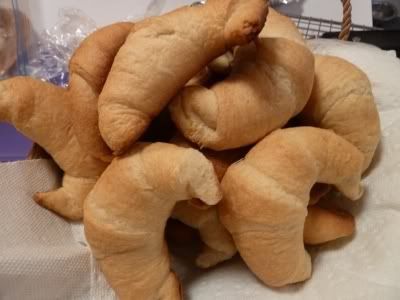 A Mainstay for Thanksgiving's to come always.
The Pillsbury Biscuit, SPIKE made these.
Classic after dinner gameplay.