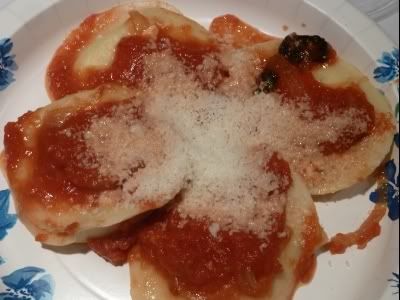 11/10/11 - Queen Anne Ravioli with homeade sauce.
Jamie made me a Hearty (to say the least) 3-course meal for my Birthday, much more food would be shown but Sirelle ate it before I could photograph it.
Delicious Spiral Sausage from Frank & Sal's Pork Store on my corner, they were out of Broccoli Rabe Sausage but whatever this was it was Delicious.
Thinly Sliced Chicken Cutlets getting Fried Up.
Reeses Ice Cream Cake from Friendlys.
11/12/11 - Da Vinci Sicilian Pie for Jamies Pre-Birthday Party, They would not inscribe the Pizza.
Chocolate Pre-Birthday Cake from Ladybird in Park Slope.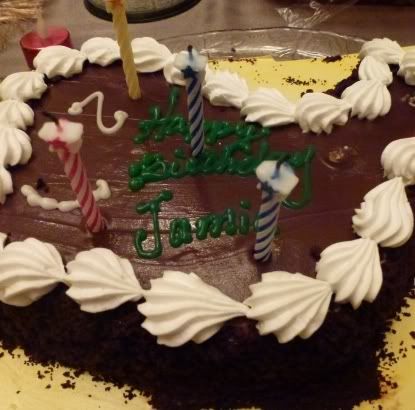 11/13/11 - Pre-Birthday Cake # 2 is FUDGIE THE WHALE at Jamie's brother's BBQ Birthday Bash.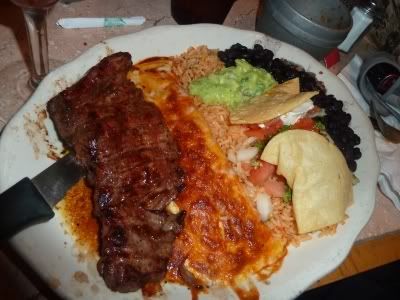 11/14/11 - The Steak/Enchilada Platter from Rachel's.
THE Birthday Cake, Chocolate Mousse from Villabate by Alba.