Joe rented a van and we took a little road trip up to his sister Terry's house in Goshen, New York to perform at her birthday celebration. The Yeggs played three mini sets and aside from faking our way through "Blue Suede Shoes" we also winged it on "Thats Alright Mama" and "Johnny B. Goode". It was a pleasure to play for the family and they fed us so well too.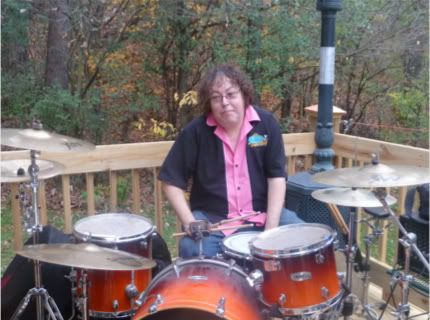 Joe's nephew Joe provided us with his drum kit so all I brought was a few stands, Cymbals, Snare Drum and Gig bag.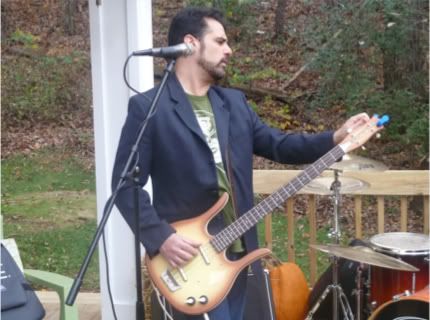 Joe Yegg tunes the Longhorn.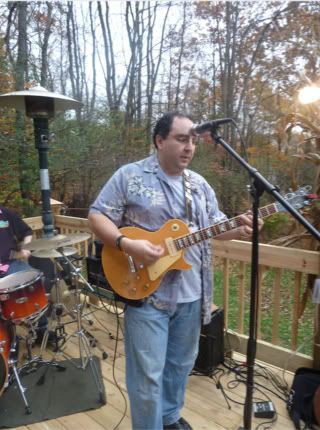 Thomas running through our brief soundcheck in the great outdoors.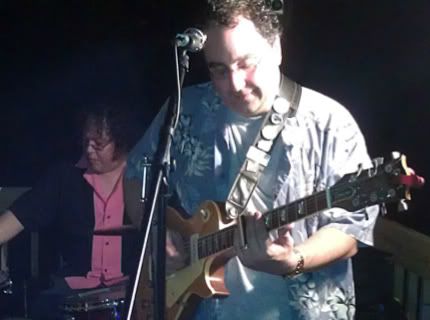 And on Lead Guitar and metal finger Thomas "The Fish" Roberto.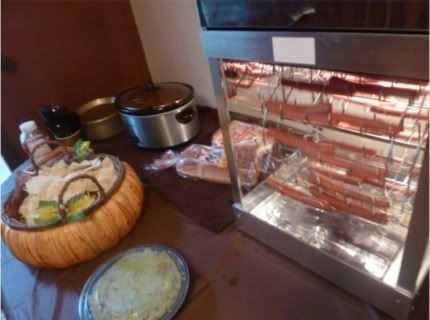 There wuz Frankfurter's, Chili, Nacho's, Deliciously Dense Guacamole, Melted Cheese, Sour Cream and Roast Turkey, Chicken Parmigiana, Spiral Ham and Cheesey Salad in the Patio room as well.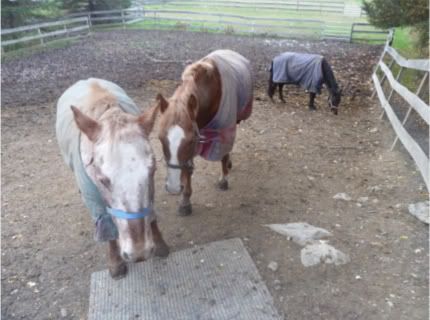 Horsie's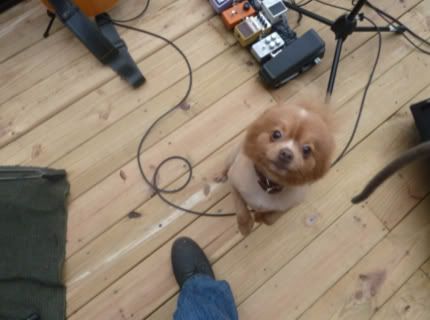 and Hot Dog's

Jennie made us powerful Bourbon drinx as we set up the equipment.