Just when you think you know what to expect you get the unexpected at least from my seat in the back.
Tonight we got to play outside on the deck at Thai Rock which is what we hoped to be doing last year but the doppler was chancy that night, tonight we got our wish and for me it was a muggy, sweaty, fixing my glasses all night to the detriment of my playing accuracy experience AND to top that off the lighting was so in my eyes I could see only shadows, the floor was so unlit that I almost tripped over the monitors a half a dozen times, I could literally not see my cowbell (well, yes it is black in hue) two feet in front of my face so forget about any hand gestures from Rob that allow us to end songs on a dime and with conviction, either way no train wrecks tonight and everything went smoothly as I truly did play on auto-pilot. We got a return engagement at the Roxbury Mardi Gras in Breezy Point that we played last year after someone in attendance remembered us, Small World isnt it.
Premiered tonight was "Everybodys Working For The Weekend" by Loverboy.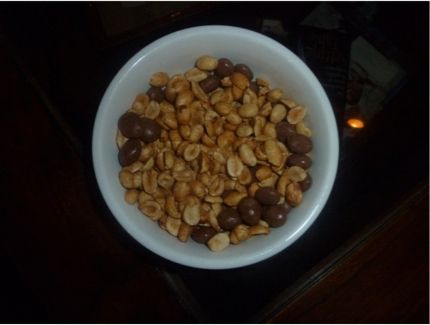 I spied this tasty little dish (of food) on the way in and while setting up the drums on the deck I placed these next to Diana and Rob at the bar since Diana is always eating and picking away at snacks, By the time I wanted some more a bunch of patrons were ordering drinks and hovering around my bird seed and it was not worth the effort.
note to self: next time bring the trail mix behind the drums.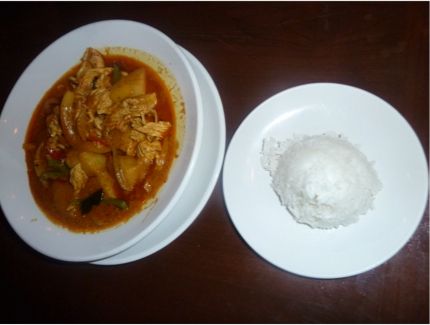 Almost as important as the performance itself was the "Yellow Curry", Dave has been speaking of this for about a year and its legend grows long, and rightly so. This was Truly Delicious, the Chicken, Potatoes & Peppers are done to perfection but there is something really special about the Curry Sauce, I am sure there are a million ingredients but OH MY, 5 Stars right up there.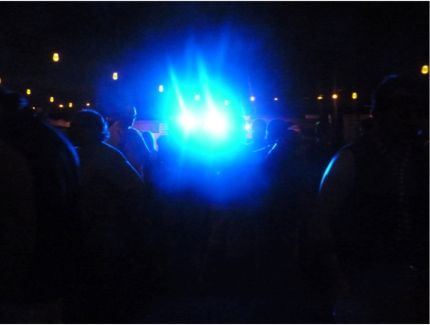 From here it looks like a photo shot from the audience at a concert but this is what I was actually looking at as the performer.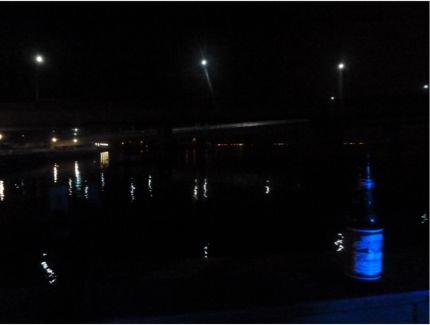 So I looked behind me eighty percent of the time into the calming waters of Jamaica bay instead.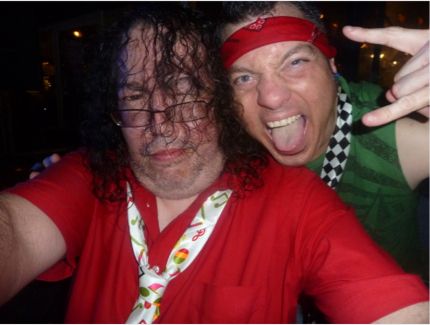 FOR THOSE ABOUT TO ROCK WE SALUTE YOU!!!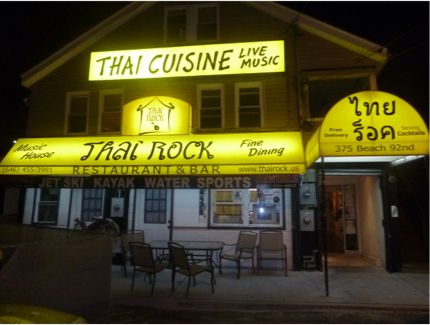 The facade of Thai Rock.
This Is Show # 182