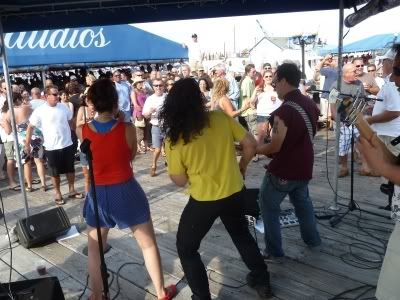 We performed for our biggest crowd yet on the waterfront at Claudio's and had the crowd up and dancing, none of these photos do any justice to the kineticism of the energetic crowd but then again I was limited to taking photos between songs.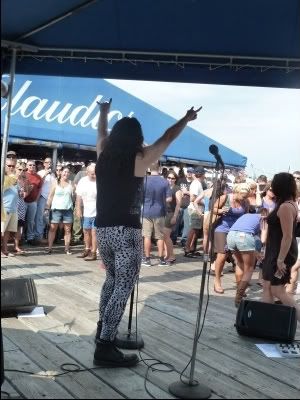 Robby Osbourne ?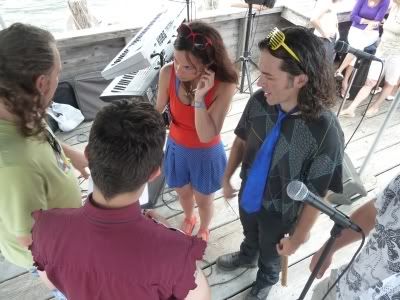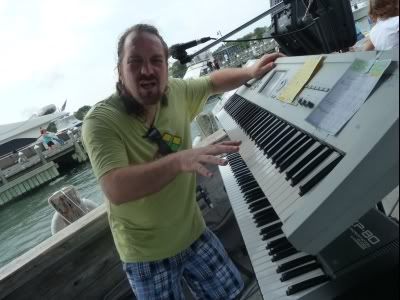 J.C. on Keys.
Windy show over the water with my tie as scrunchy.
Hangin' Out by Da' showers.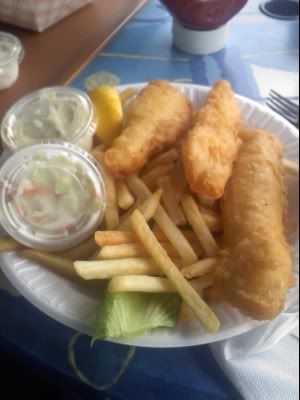 For breakfast Rob and myself sampled Crabby Jerry's right across the water from Claudio's. I got the FISH (Cod) Platter with Fries, Very Tasty.