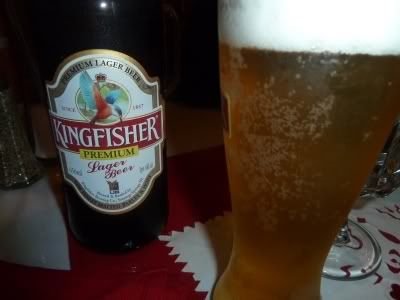 A Large Kingfisher Lager to start things off.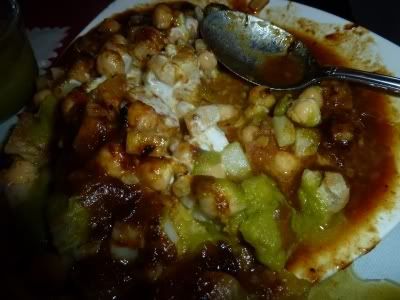 Appetizer of Ka-Chori which according to the menus is "too difficult to put into words, but recommended" was sweet,salty and chick peasy, should have come with a side of Nan or served over more Bread.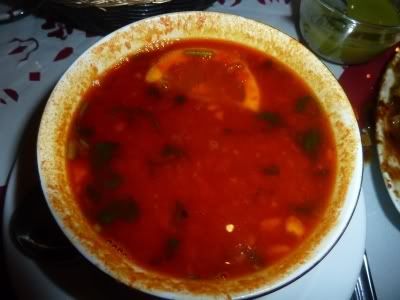 Mulligatawny Soup is always different but Always Good. This bowl was on the watierier, Lemonier/Vinegarier side but still Delicious.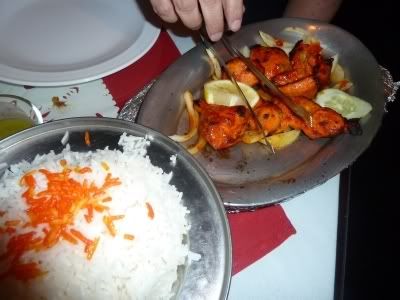 Jamie ordered Chicken Tikka and Onion Nan Bread (not pictured).
Quite possibly the tastiest Chicken Tikka Masala Ever, I could taste the Yogurt in the sauce.