It was an odd and pleasurable summer experience getting to the Napper Tandys venue at dusk with the sun setting in the sky opposed to complete night as we all rolled out of the car and into the bar. I proceeded to set up my kit (Ludwig Black) and in a fit of pique changed my cymbal setup (see below) but more importantly it was a return show for the band and our first with McFly helming the guitar.
Accolades to THE DJ Pac Man Pookie spinning tunes (hearing that he likes my Foodie pics on Facebook also makes me happy as well), Case Logic Lives, I gave a dollar to a Roll Up Q-Base Guy and didnt take my Roll Up (candy) since he said he was a musician so I "felt for him" I will Never Do This Again, he gains a buck/I gain one less buck, Caught the 5:41 (earlier) as opposed to the 5:53 (later) train (to RONKONKOMA) and couldn't get a seat so I stood while I read MODERN DRUMMER Magazine (JUNE 2011) and did NOT have my (Cheesy Melt Burrito) food until I sat down at "A" Round forty past six, Dropped my stick during the Drum intro to "Call Me" but no one noticed,... WELL... The BAND DID..., McFly singlehandedly wrestled the crowd up onto the dancefloor during our second set and This fits right in with the behavior I have come to expect from my bandmates of late. The Wonton soup was Really Good also.
FACT - this man has learned less than 200 songs in the six weeks since he joined.
O.K. he learned almost a Hundred in that time which is QUITE THE FEAT including Medleys and unique cues!!!
.... plus he likes Twin Peaks.
AND he's a fluid guitar player.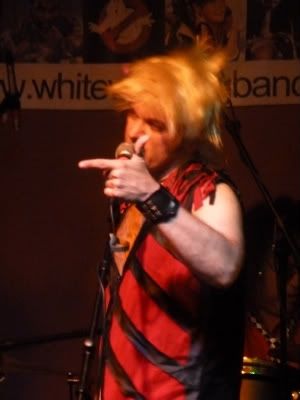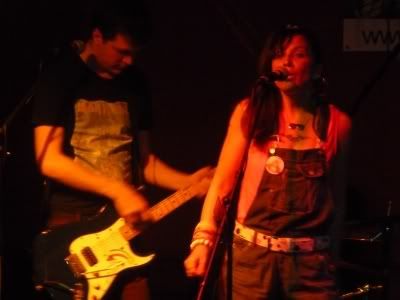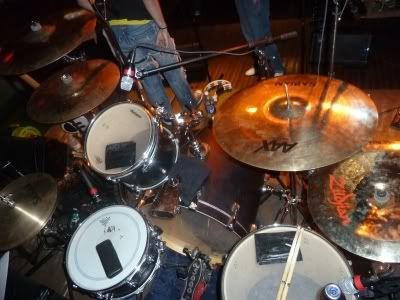 To accomodate Napper Tandys smallish stage which was crowded with mic stands, microphones, XLR cables, amplifiers, pint glasses, tambourines, set lists, effects pedals, cowboy hats, keyboard stand, cymbal bag, gig bag, guitar stands, drum case, back pack, power strip, replacement drum head and a soup container I used a different cymbal configuration which can only be described as garish and unmanageable. (on the left) Hi-Hats, Both Crash Cymbals. (on the right) Ride, China (Zildjian) (All Sabian AAX unless it says its Zildjian)
DOH. switch out the 20" Crash with the China, PROBLEM SOLVED.
Before and Between sets I almost delighted in some Wonton Soup from the Ho Ming Chinese Take Out Restaurant just a few doors down and the favorite of east coast pigeons everywhere.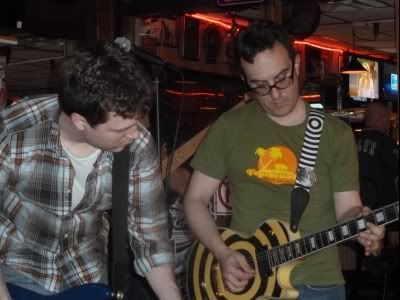 4/20/11