We all rendezvoused on a Sunday summer afternoon at the Hall Of Justice (the Callbox) and carpooled out to what Diamond Dave tells me is our first Staten Island show (and theres no reason to disbelieve him except for the fact that we are well over one hundred show's into this band's career) to perform at the 2011 Staten Island Film Festival awards ceremony and dinner which was held at the lovely Vanderbilt Beachfront Catering Hall.
There was an attentive crowd for our first 30 minute set awaiting the awards ceremonies and then the band adjourned to the green room upstairs (and very nice it was) to return as scheduled an hour later during dinner proceedings for our 60 minute set. Needless to say people were having their Buffet "Dinner" in the next room so we did our job playing the set, running cues and striking our marks and I had a Blast playing a spirited & selfless set.
Speaking for myself there is a self-gratifying triumph when you realize "This Is What You/WE DO" regardless of "self" as the musical muse rises to the occasion fed by the spirit of ensemble playing in this my musical gang of stalwarts and roustabouts.
It wasn't hard to "Egg me on" due to our stage right compatriot entertainers who like us performed with aplomb, exactly as planned and professionally with no acrimony to "Dinner" being served. (aside from the White Wedding band) There were a few 80s ringers (def. 2) hired to keep the festivities going throughout the evening so off to the side was Michael "Thriller Costume" Jackson, Madonna, Generic 80s Girl and Cochise from the film "The Warriors" (who is an awesome dude) gesticulating bravely and gyrating madly keeping spirits high.
On a personal note a member of the wait staff at the Vanderbilt asked me "Is that your real hair ?" which only made me smile so much.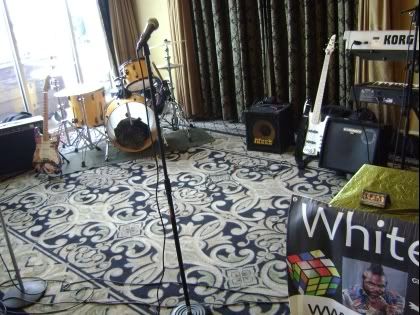 The Weave & The Weft.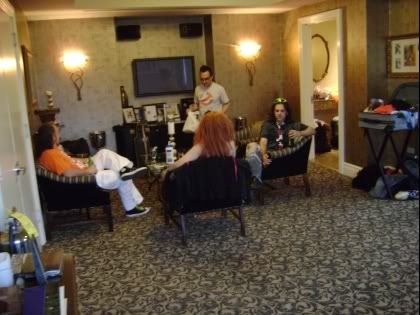 The Green Room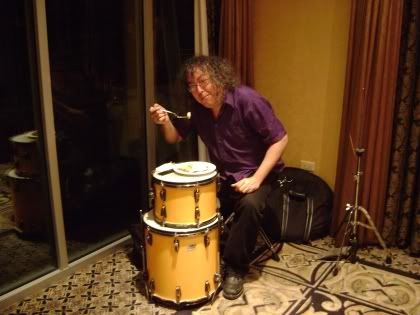 Tortellini Tom Tom.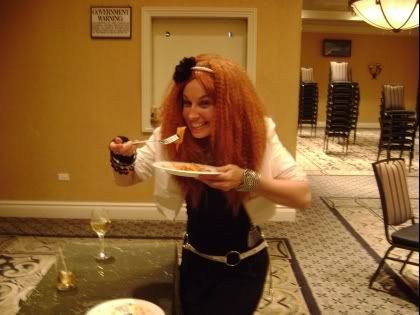 Fancy Plate Nancy.
Doc's Dish.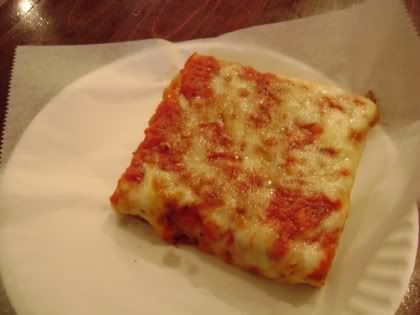 Pre-Rendezvous I had a Sicilian Slice (middle piece) at Carmines Pizza on Graham avenue.