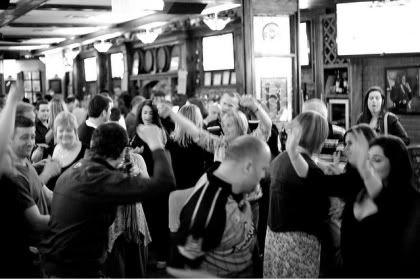 Spiccoli and myself arrived an hour early to enjoy some Guinness (plural) and try some of the Heritage Bar's food menu but the dining room was mobbed (as was the bar) so we had a few pints before the rest of the band arrived. Once again the mood was boisterous but there seems to be the drinking OR dancing factions (of which there was both), One of my favorite places to play and the staff is most generous indeed.
New songs premiered tonight were "Heart Of Glass", "Born in the U.S.A.", "Material Girl" and befitting this most Irish of Bar's, U2's "With Or Without You"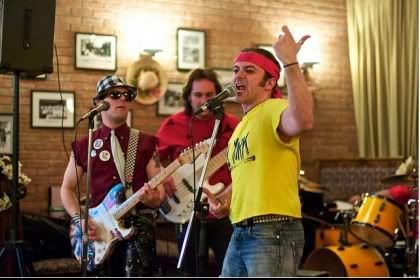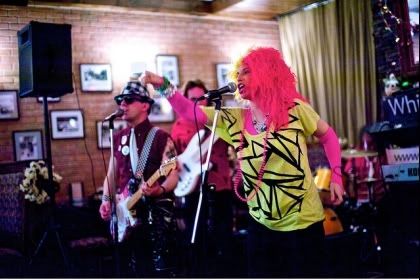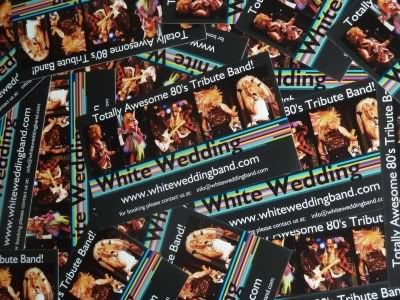 The new business cards are in.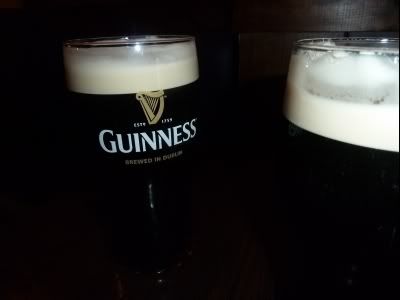 The Heritage Bar serves the Most Delicious Guinness Stout Ever. I Dont know what their secret is and they aint tellin'