There were people up and dancing and some viewing us from the side of the stage but we have reached a pretty good level of proficiency and played to some pretty manic crowds that it makes me wonder why there isnt even more dancing feet, I suppose I am getting a bit spoiled and ahead of myself but I finally play an almost perfect set with No Mistakes (I missed the snare drum once) or discernible tempo problems and it's to an almost indifferent crowd too young to remember these songs and preferring some monotonous techno beats to dance along with, not that I am really complaining.
Doc Brown and Spiccoli really rose to the occasion and Rocked Out with conviction amidst and due to the polite applause and I got to look at my reflection in the mirror behind me all night. Port Jazz had us play one ninety minute set for the evening so it was a cakewalk for the band.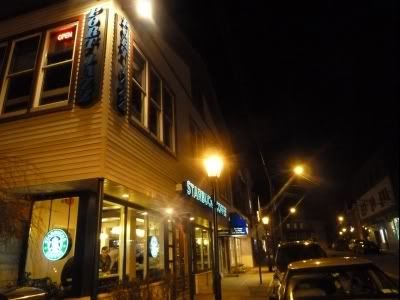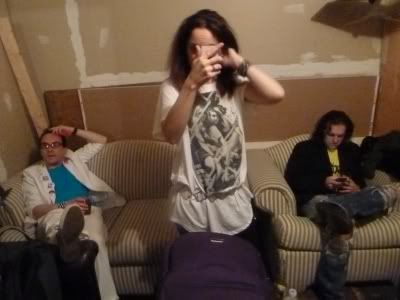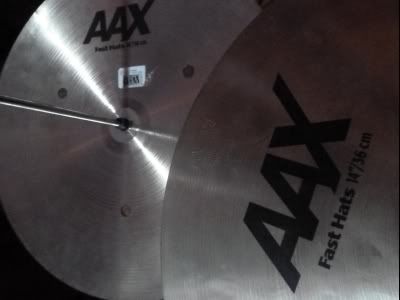 It was a pleasure to give my new Sabian AAX Fast Hats their first performance run and they sounded sweet.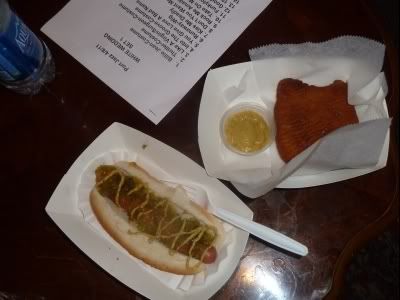 Dont expect too much from food prepared at an Ice Cream shoppe (Ralph's in this case) and that is just what I received. The Frankfurter (pictured here with Mustard and Relish) had a slight agreeable tang to it and thats all but the Knish could have been heated through a bit more. Decent Mustard and it was after nine p.m. so am I really surprised ?.