Kodiaks is a very large space and apparently extremely popular as it was packed to the tables when we walked in, the band set up gear and I had the unique opportunity of eating a Taco Bell Supreme Burrito while standing around near the employee locker room so in the least I was certainly humoring myself.
We played well enough as an ensemble but to my ears the room itself "Ate My Drums" and cymbals, the returning sound I expected was to be clear but much of the high end vanished and the attack was muffled to death by the architectural shape and construction amounting in a lifeless "whacking on a cardboard box" experience, O.K. Maybe not quite that bad.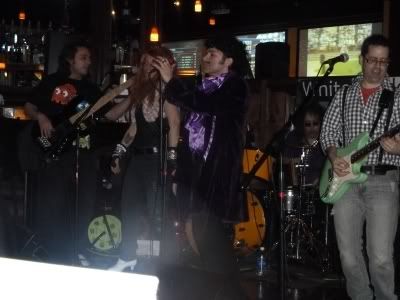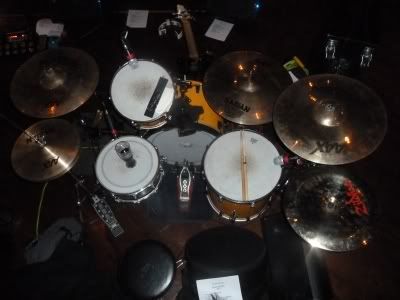 The railed in ledging right behind the drum kit afforded me a photo from this nice and unique perspective, Above.
Sean and Ginger were on board to balance and amplify the house sound.