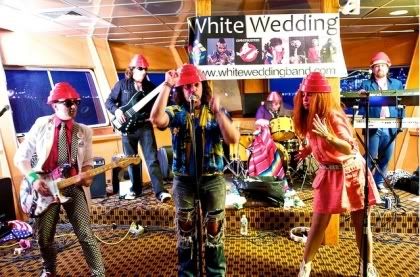 This show was a great time for the mere fact that the band was performing on a moving vessel in New York's East River but we are also very proud of being bumped up from the 250 capacity "Half Moon" to the 300 passenger "Jewel" and still selling out the cruise. Our first set finished with the Jewel pulling up to Lady Liberty herself and our performance of "Born In The U.S.A." with a singalong crowd.
One of my favorite audiences yet kept us afloat throughout the evening and by the second set spirits were running high as the party passengers sang along with the band and chanted us on, There was a sound drowning us out (and It wasnt the JBL monitor speaker behind my head) and when I looked around I happily saw it was the audience singing along to "Walk Like An Egyptian".
Truly A Night To Remember.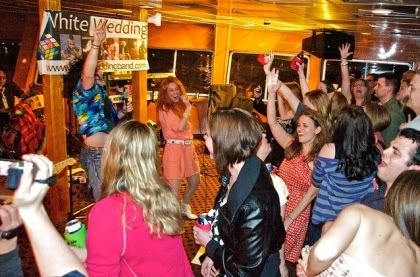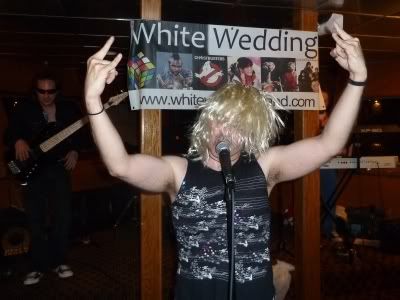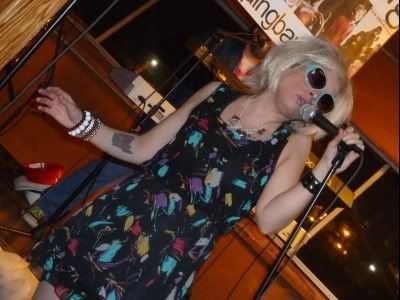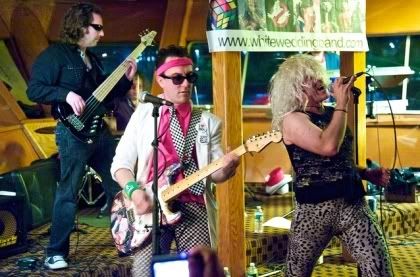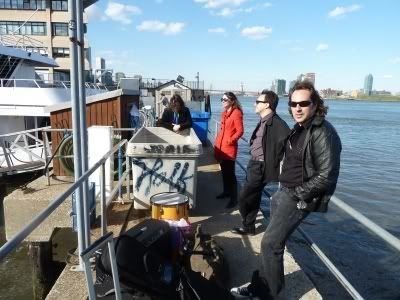 Just sit right back and you'll hear a tale,
A tale of an eighties trip
That started from this city port
Aboard this party ship.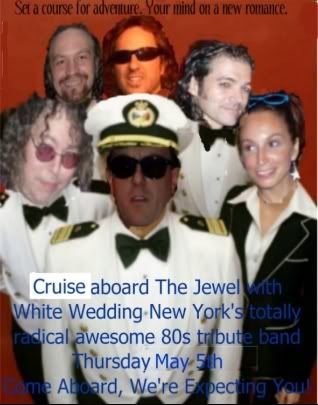 Poster by Jamie
FLICKR
FACEBOOK ALBUM 1
FACEBOOK ALBUM 2