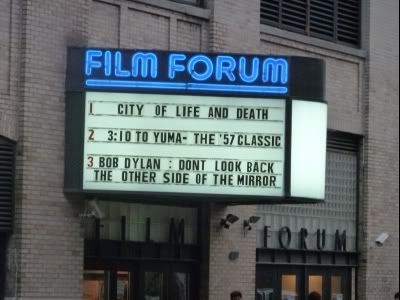 It was a joy and experience to view this film in a screening room amongst such a respectful movie going crowd and like minded individual's of the BOB DYLAN interest group who were ready to sit and pay attention to every detail of this masterpiece and take it all in.
Having seen "Dont Look Back" dozens of times Many nuance's came out for me when scrutinized on a larger viewing area (Pronounced Movie Screen), Bob being "shooshed" out of the room by Bobby Neuwirth during Albert Grossman's "Punch You Right In The Nose" hotel incident had me fighting back hysterical tears along with the audience.
We cried with Joan, Laughed with Alan, Brooded with Bob and Finagled with Albert and there was music too ,...
Great to see this film with an educated, interested and Donovan minded crowd.
Director D.A. Pennebaker was on hand to wish us well and explain how our film didnt even want to get picked up for public viewing until a little help from the "blue" industry gave it a run for it's money.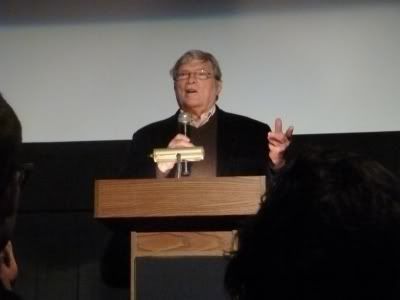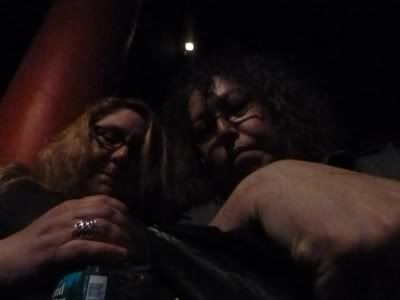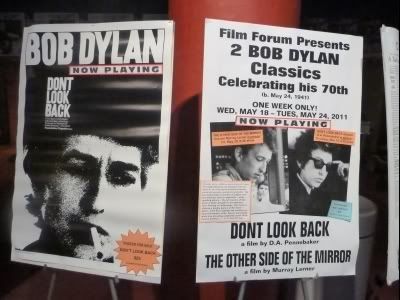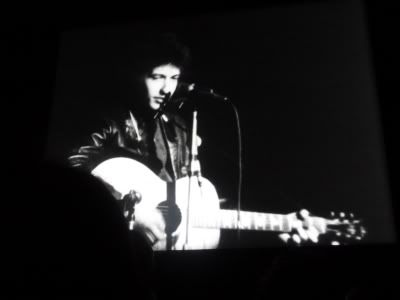 YES, I took a photo of the screen !!!
(Didnt use my flash though which makes this an Unobtrusive act and very very Zentrusive.)