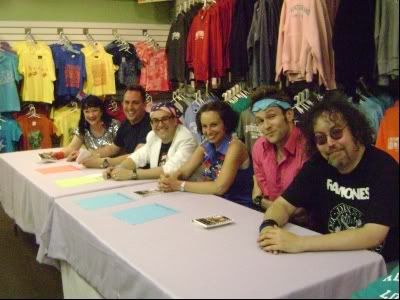 Not only did we get a chance to perform for an all ages family crowd on the Fourth of July but were also asked to supply ourselves for our very first "meet and greet" and special thanks to the four patrons who did. It was a pleasure performing at Adventureland in the shade of the rollercoaster and adding to the already festive atmosphere with some Rockin' 80s Tunes.
Thanks for taking care of us Sonny.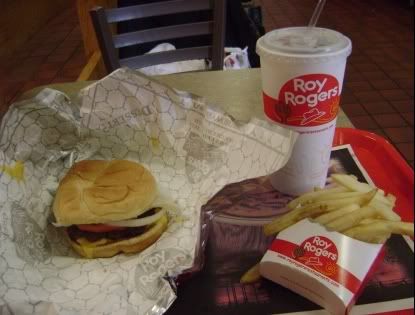 Pre-gig I just had to have a Cheeseburger from Roy Rogers (It must be 20 years since now) and boy was that a disappointment, Average fries and the smallest $8.55 Burger I have yet to see, I had mine with Horseradish which was kinda spicytastycoolioroni though. However, with such a paltry Burger weight next time make mine a Quadruple.