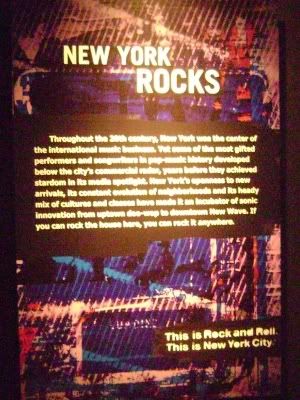 New Yorks' Rock and Roll hall of fame annex in trendy Soho while smaller than Cleveland's large display area still retains the diversity and respect the music deserves. You are led from an atmospheric and cutely entertaining holding area to view an excellent film encapsulating the history of modern music (concert lighting accentuates the video images) and then to an "In Headphones" touring experience (raised my volume level to 11 and they were thankfully LOUD enough) culminating to the main exhibit hall. I was fortunate enough to see the John Lennon exhibit which like Cleveland's Springsteen exhibit was very tastefully executed.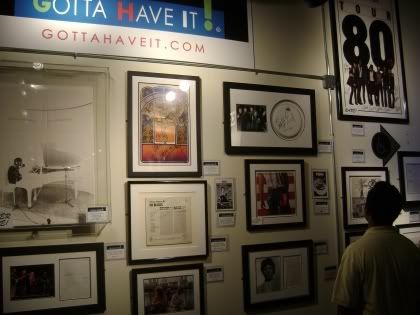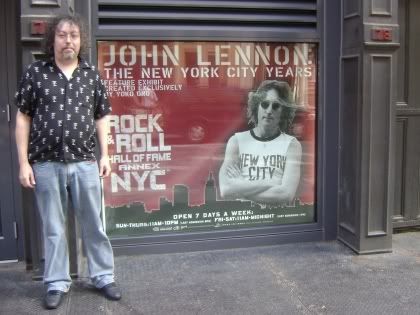 What's up with the baggy jeans Fatso?
I went with a couple of friends to pay one last visit to the Rock & Roll Hall of Fame Annex on the very last day of operations (1/3/10) and decided to attempt to snap a pic(k) of Beck-O's Stratocaster of which I was successful. Sad to see you guys go but thanks for the ride just the same.