Having a receptive and actively mobile (spelled Dancing) audience is infectious to any gigging band and thats precisely what we got at the Dive Bar for Althea's birthday celebration pleasing us and enhancing our own playing abilities as individuals and a unit, I cant see much from my vantage point but boy did I hear it. Always a pleasure to perform for an energetic crowd.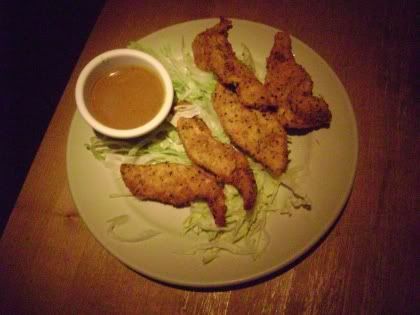 After the gig I sampled some Delicious Chicken Fingers, they were Chickeny and they were Fingery
nice Honey Mustard Sauce too. Thanks Taylor for being a lovely and attentive host.