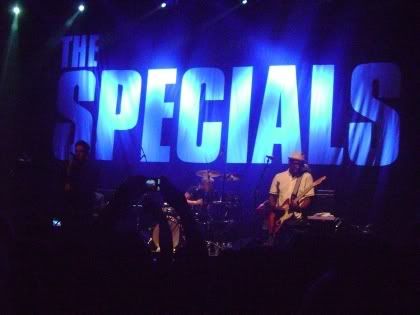 Walking into the packed Terminal 5 venue to see one of the "new" bands from back when I was getting seriously into music in 1979 I had really no opinion on the group, Walking out of Terminal 5 I was a bit of a fan. The Specials put on a very energetic and musically tight show but I was really taken by Terry Hall's deadpan stage demeanor which fully sold me.
I got to sit next to one of New York City's finest homeless people on the way home too.
Well, Jamie made me do it.