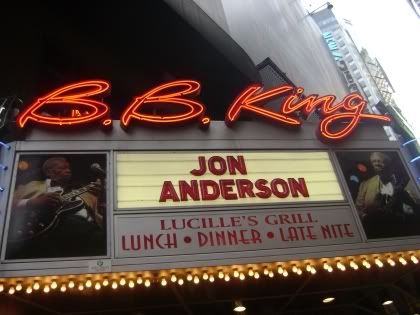 Jon Anderson treated us to an intimate evening of mostly acoustic music accompanying himself on acoustic guitar and electric keyboards at this famous Times Square venue performing a nice mix of classics as well as some rarities (two Jon & Vangelis tunes .-) I was pleasantly surprised to arrive only to see a sparsely furnished stage (No drumkit or amps) anticipating we were going to get a chance to hear the songs in a raw format. the ticket said "Doors 6, Show 8" and since I wasnt planning on spending fifty bucks on dinner for myself I arrived forty minutes after the doors had been opened to my detriment. I had one of the worst seats in an otherwise general admission audience.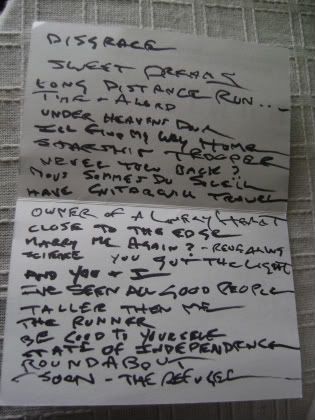 Jon's setlist as scribbled by myself on the fly and in the dark.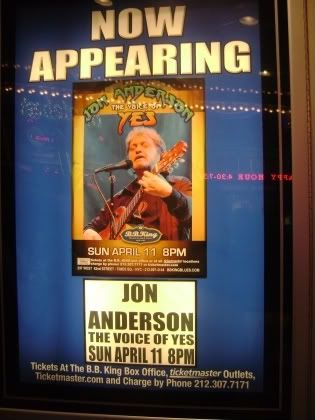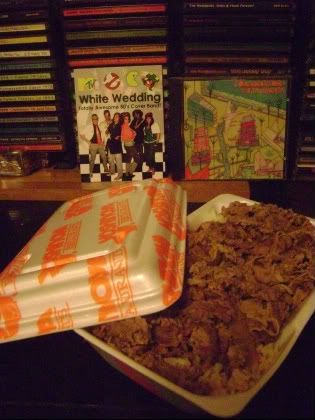 Whenever in Times Square I MUST have my Beef Bowl from Yoshinoya, Most Excellent.