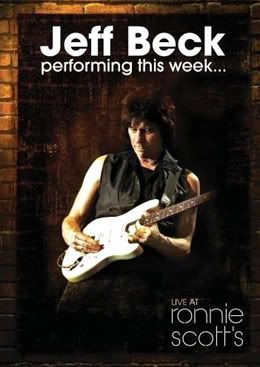 I cannot sing the praises of this performance highly enough.
To call these players Brilliant is an understatement to say the least.
Anyone know where to get a good Knish around here?
I actually had to physically stop the DVD from tracking to take a quick breather from the Glory Of It All (O.K. Enough Tag Lines) but used my time wisely and checked out Jeff's induction into the Rock and Roll hall of fame 2008 over there yonder on youtube.
Jeff seems to keep improving and growing with age unlike well.... Everyone Else out there!!!
Your just not supposed to be able to play such complex figures this clean on the guitar with this level of precision and beauty.
The microtones he produces at the end of "Angels (Footsteps)" with his bottleneck is jaw dropping. And where did Tal Wilkenfeld conjure from? This 21 year old female Bass Virtuoso appears to have mastered the instrument, just take as an example Tal's bass lead in "Cause We've Ended as Lovers". Take it and Beg for more.
Both the CD and DVD come highly reccomended but the DVD has six more tracks and you get to see this Incredible band at work. Vinnie Colauita and Jason Rebello aint too shabby as the backing band either. THE BASTARDS!!!