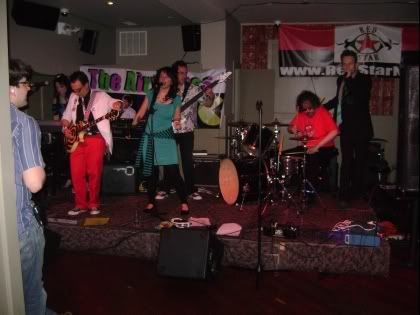 We had a great evening performing with Lyxx and rocking the house upstairs at Red Star's music room. Lyxx members did us the honor of supplying backing vocals for "Smoking in the Boy's Room" and "We're Not Gonna Take It" Material Girl was there one minute and then completely obscured (at least from my vantage point) by Ass-Kickin', Fist Pounding, Metal Madness and quite a wealth of Hair. I've had a similar experience myself (being obscured that is) but that involved a smoke machine strategically positioned right behind my hi-hat pedal.
My Absolute certain game plan earlier that Saturday afternoon much to the annoyance (I'm sure) of my fellow co-workers Due to my pre-pontificating was to dine on some homeade Pierogies before the gig (Like Darling Nikki said "When In Rome") being in Greenpoint "Home Of The Brooklyn Pierogie". Due to navigational difficulties on my part SPELLED "got off at the wrong stop!!!"
My Pierogie time was vanquished.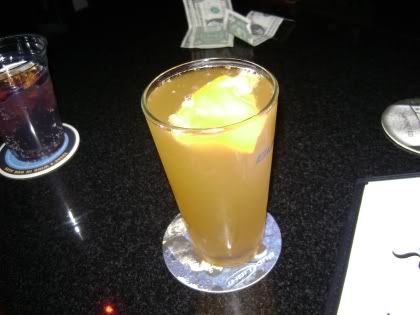 So I had a few Pints of Shock Top Belgian White with orange, Some may say not as filling as a fluffy potato packed Pierogie but certainly wetter on the palate.
DAMMITT I WANT MY PIEROGIES!!!