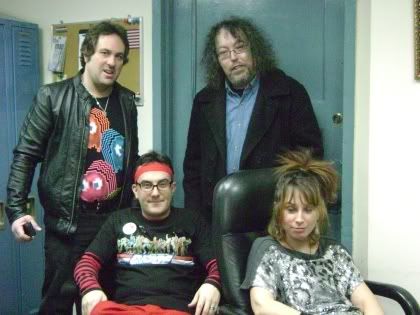 We performed two sets for the Class of 1988 on 80s night at the CRT Lounge and this crowd was ready for us and by god we were ready for them as energy fed off energy. Lots of singing and non-stop dancing kept us fueled to deliver the goods and I had a nice vantage point to be entertained myself. These photos do no justice to how packed and electric the room was but I popped off a few random "hold the camera over your head, point and shoot" pics even to the detriment of missing my opening cue to Lita Ford's "Kiss Me Deadly" (DONT mention this to the band, I dont think they noticed) .-) Certainly a successful and enjoyable show for all of us.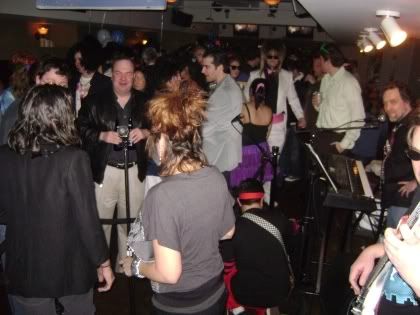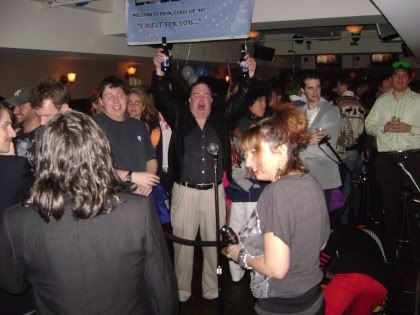 How Can You NOT Love Mister Two Beers !!!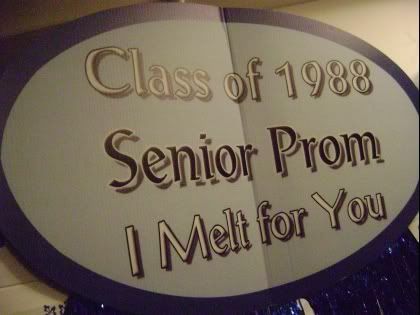 I thought it was "Melt With You"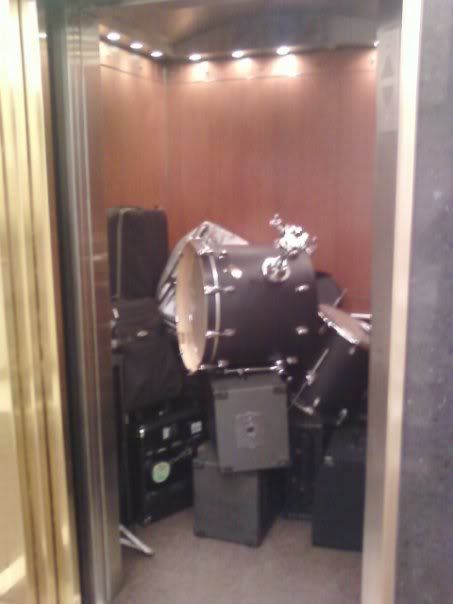 The Equipment Is Properly and Safely Loaded.
I Should have never eaten that Cheeseburger right before bedtime.