And It WAS Thanksgiving Central. Jamie prepared Everything for the festive eating army at hand.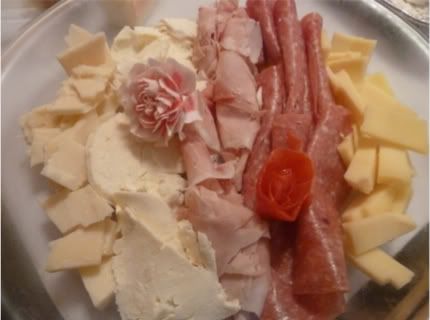 I was and always am a large admirer for the Antipasto beginner's portion (with the little olive fork and all) and this was the Beautifully arranged plate before I secured my grubby little hands into it.
one of the florets is NOT. guess and comment below.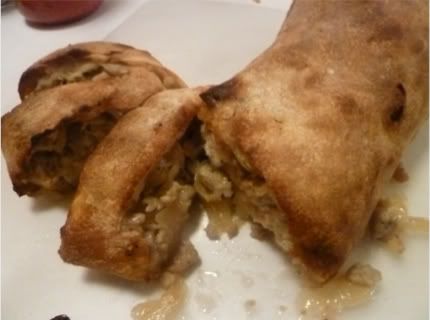 OMG, The Sausage Bread, OMG.
What can I say, Jamie's Sausage Bread cannot be beat.
Especially since it doesn't stay around long enough for any contenders to get a chance.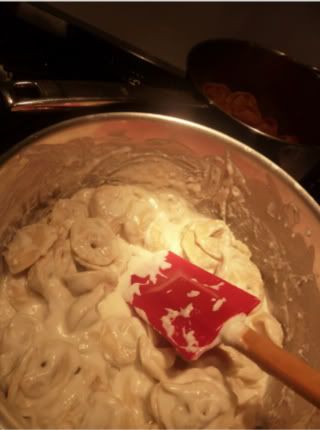 Pumpkin Tortellini in a Cream Sauce, Done To Perfection and Creamilicious.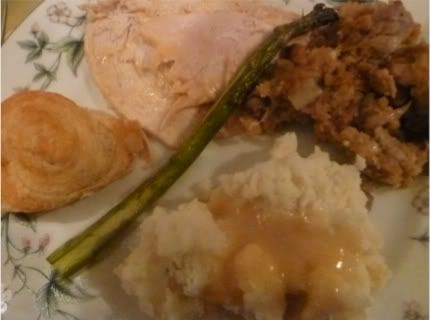 The Plate Looks sparse Yet Is Dense. As a matter of Fact I would Kill for One right Now!!!!!.
NO, calm, cool and collected.
(clockwise from 9) - Pillsbury (Place and Bake Rounds) Crescent Roll Biscuit, Savory and Juicy Turkey, Sausage Stuffing, Mashed Potatoes with Heinz Gravy center balanced with one (1) Asparagi'.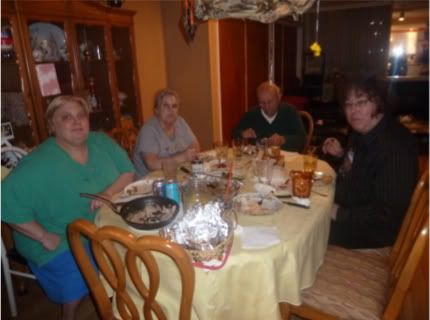 La Familia and La Korean.
The Korean & The Chef.
(I wore this t-shirt for you Jamie)
gobble, gobble