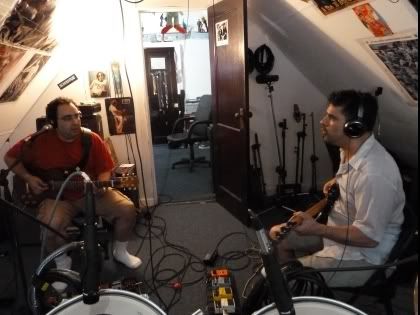 After just a few rehearsals the newly configured Joe Franklins decided that it was time to enter the recording studio to lay down some tracks for posterity and to secure gigs via our website which can be found
here
. We settled on four key tunes and a five hour session but put down seven tunes in a four hour session, Go figure. Next is the overdub session.
There was Pork Rinds, Dominican Cake, Beer and a Loosie (cigarette that is, We are all taken ladies)
Our dynamic lyricist and vocalist (for most of the time) and Bassist Joe.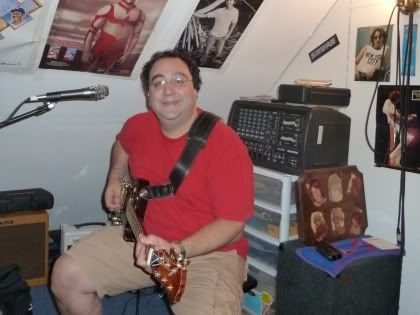 Ideas Man, Engineer, Plate Spinner, Lyricist and Vocalist (for some of the time) and Guitarist Thomas.
He may look serious but hes just shy (for a bit of the time) but he's drummer Spike who also has a blog which can be found here.